Using a Travel Agent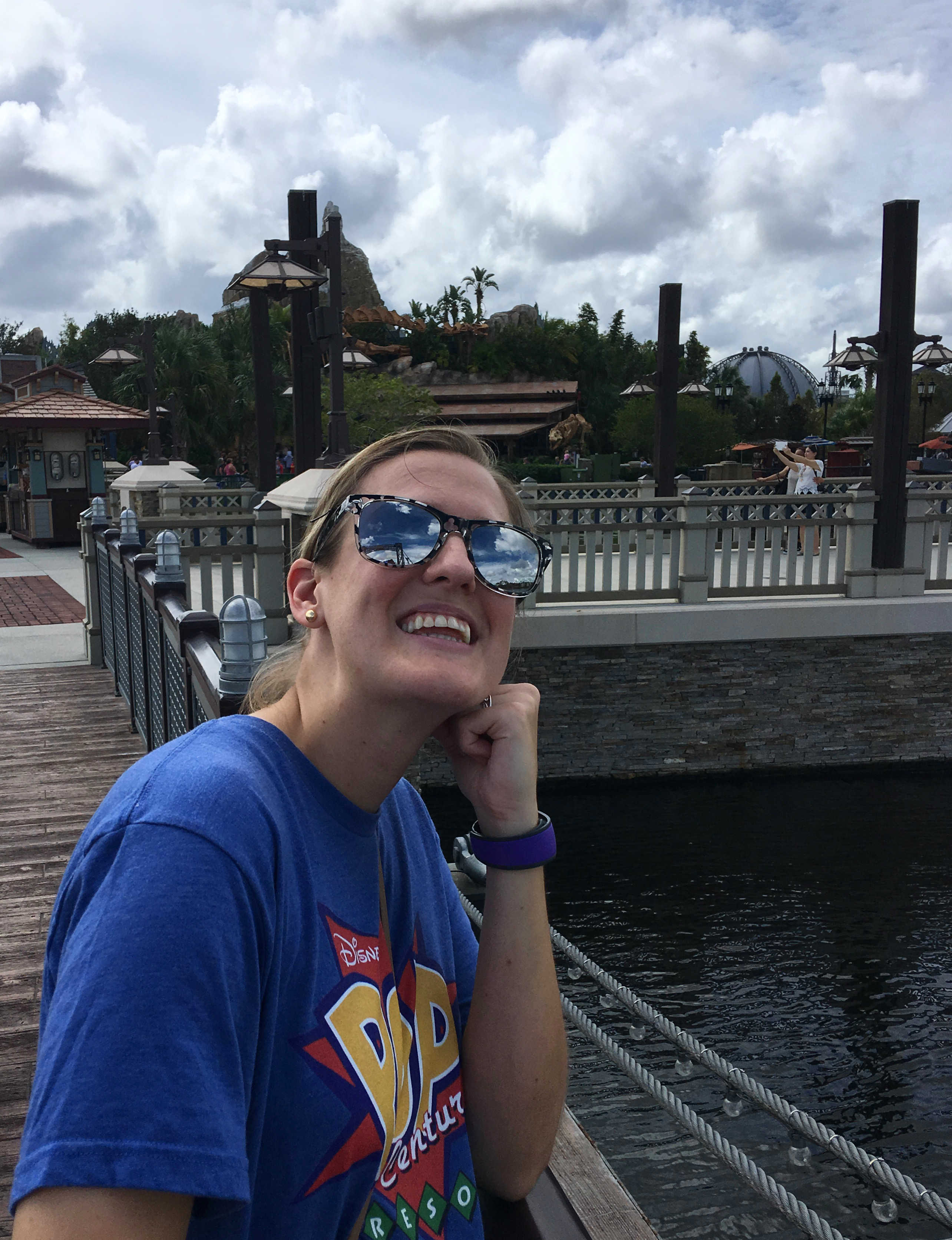 Daydreaming about taking a vacation!
Before I became a travel agent, I knew very little about working with one. But on those occasions when I did use a TA, I always had a lot of questions about the process as we went through the steps of planning a trip together.
Fast forward to today, where now I am the travel agent, and not surprisingly I am asked those exact same questions. I get it, trying new things can be overwhelming and nerve-wracking. But it can also be easier than you think and very worthwhile. So let me take what I have learned and walk you through the entire "travel agent process." We'll go over what it means to be booked with a travel agent, the process of working with a travel agent from initial contact through travel, and how travel agents are compensated when offering "fee free" travel planning.
What does a travel agent do?
As a travel agent, when you book a trip with me, I will manage the major aspects of your travel. I reserve hotels, I can purchase park tickets, arrange airport transfers, and sometimes I can even book dining reservations all on your behalf. All changes and/or modifications to your existing plans, as well as any cancellations can be made by me. Another convenience: I can also make payments on your behalf. For the parts of your itinerary that I do not directly manage, I offer supportive guidance to help you make decisions that are specific to your vacation goals.
What's the process of working with a travel agent like?
There are 4 main checkpoints you can expect when working with a travel agent. They include: qualification & quote, deposit & book, detail planning, and travel.
Qualification and Quote: I usually start out with a phone call or meeting to discuss your knowledge and experience in the destination to which you are traveling, personal likes & dislikes, budget, and general wishlist for your trip. We generally discuss travel dates, hotel overviews, and rough itinerary ideas. I take all of this precious information and provide you with an initial quote. This quote gives you an idea of what is available for your travel dates, my other pertinent recommendations based on our initial discussion, and cost.

It's important to note that this quote is a starting point. We can modify any part of your vacation to better suit your tastes or budget, so don't be afraid to ask! We use this quoting process to narrow down exactly what you want prior to booking. Up to this point, no money is required. My initial planning consultations and quotes are all complimentary.


Deposit & Book: When you are satisfied with the framework of your vacation and are ready to make a deposit, only then will I collect your payment information. It is very important to note that you are not paying me or my agency. I strictly use the information you send me to submit payment directly to your destination on your behalf. (The only exception to this rule is if we agree to a "Planning Fee Only Contract").


Detail Planning: Once your reservation is confirmed, we will map out the remainder of your trip! I can be as involved as you like in this stage. I can offer a list of dining recommendations or book every dining reservation for you. I can fill out a complete daily itinerary for you, or simply offer suggestions on attractions to visit. I will also remind you of upcoming payment milestones, new promotions, and so much more.


Travel: The wait is over and it is finally time for your big trip! Hooray! I send you all the necessary, and most up to date information I have available and then you go have a great time! Sounds pretty easy, right? Even while you are traveling, I am available to answer questions or help resolve any issues that may come up.

After your trip is complete and you are getting back into your post vacay routine, I will follow up with you to politely get your feedback on the experience of booking with me as your TA and your overall vacation. Please feel free to let me know what you loved, or didn't love, about the trip and trip planning process. Maybe you are already looking forward to your next trip and have a place in mind? Whatever it is, I am all ears.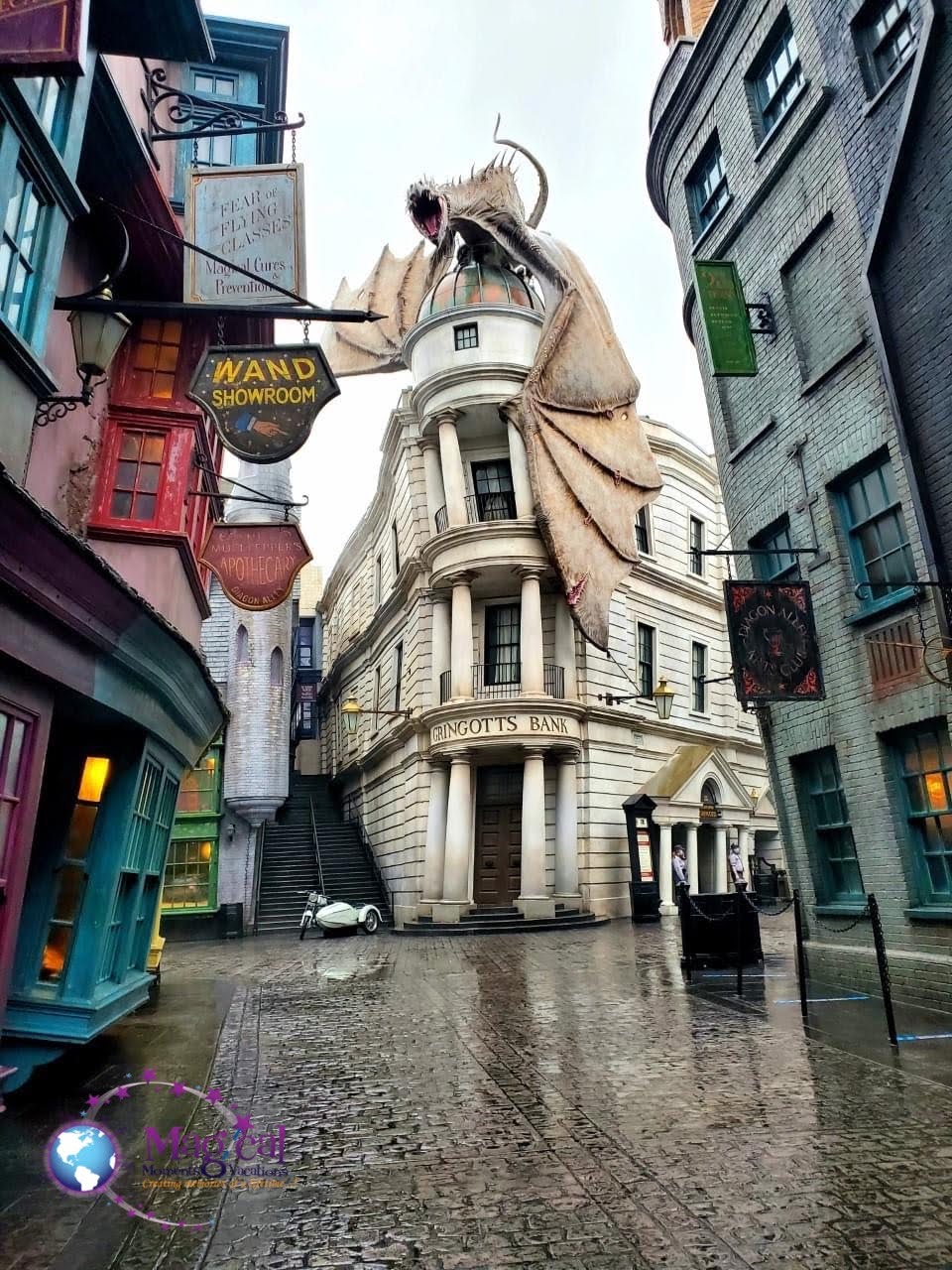 I do my banking at Gringotts
How do travel agents get paid?
Business models vary, but most Disney-focused travel agents classify themselves as "fee free." What this means is that we do not charge you extra money to work with us. Destinations like Disney and Universal pay a commission to me for booking your trip as soon as your travel is finalized.
But here is where my services really add value, and why working with me can be such a stress reliever from planning every last detail by yourself. The truth is that the price of booking directly through Disney and Universal is the same as booking it through me. That's right folks, THE SAME PRICE. This is because that commission amount is already built into their consumer prices and if you were to book yourself, they keep that money. This is why working with me is to your advantage. With Disney and Universal, you will get the exact same room and exact same tickets for the exact same price, but with the added benefit of my expertise and planning assistance.
Outside of Disney and Universal, I try to maintain this "fee free" model for all of my clients by utilizing suppliers that similarly pay commission, but also offer a wide range of high quality options that fit different budgets. A ton of suppliers, hotels, and tour operators choose to work with travel agents, ensuring plenty of available options for your perfect vacation!
Hopefully I was able to shed some light on the inner workings of using a TA. It's a pretty simple process with lots of benefits for you! If you think you are interested in working with a TA to plan your next trip, or have any questions that aren't addressed in this post, feel free to send me a message.
See you next time!
Are you looking to plan the best vacation? I'm a travel agent with Magical Moments Vacations and can help you with all of your travel planning needs. I specialize in worldwide Disney Destinations (including Walt Disney World, Disneyland, and Disney Cruise Line), Universal Parks and Resorts, Hawaii, and Japan. I provide full-service travel planning, which is included with your booking at no additional cost! Please reach out to me with any questions you may have, or you can Request a FREE no-obligation quote for your next vacation!