Welcome!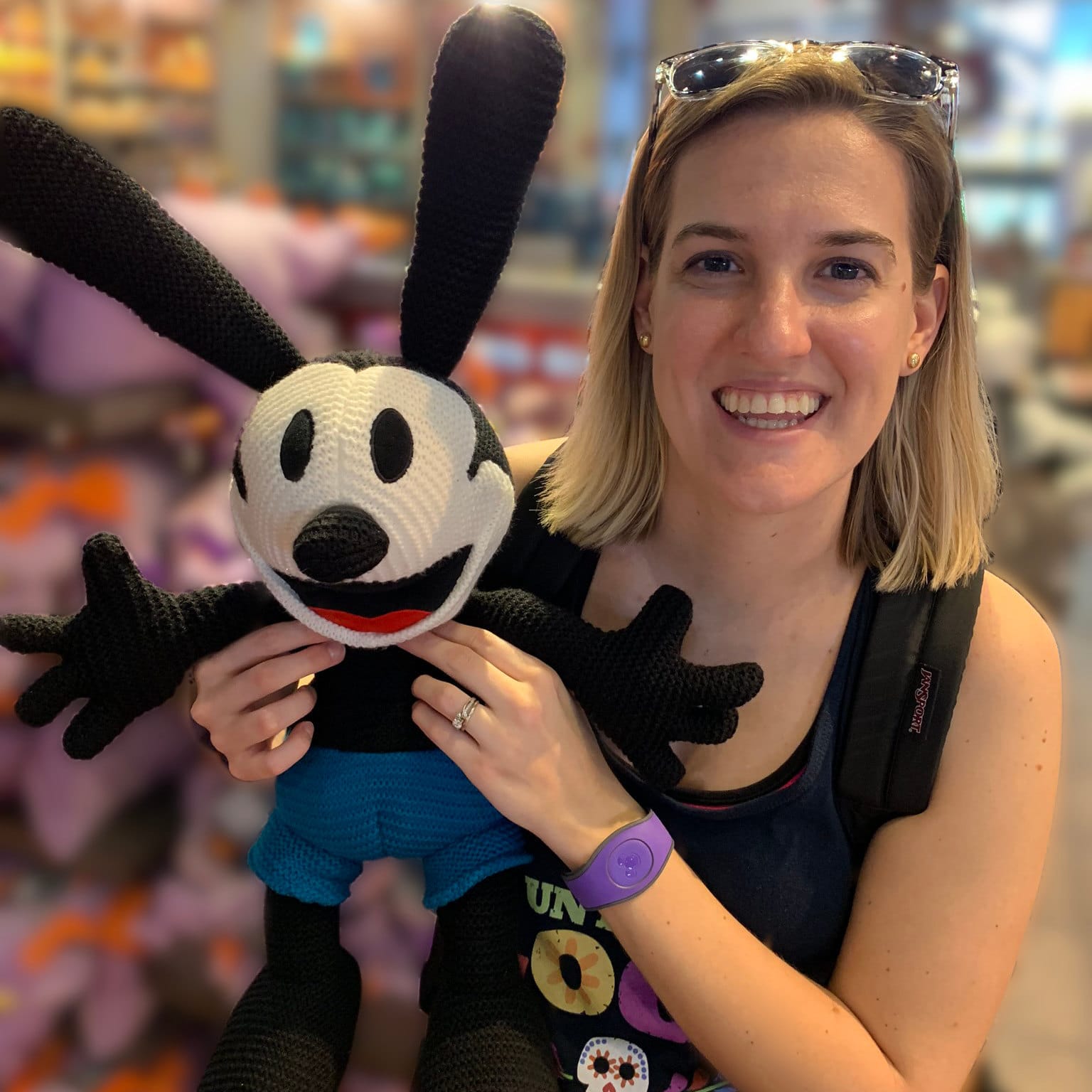 Oswald and I love Epcot!
Welcome and thanks for dropping by!
I'm Annie, travel planner extraordinaire. This is my blog and THIS is my FIRST blog post!
I am a travel agent who specializes in Disney Destinations, so this blog will focus a lot on Disney-related travel, but I think you'd be surprised how far around the world you can go with Disney. They offer theme parks in four different countries, cruises around the world, a culturally rich Hawaiian resort, and luxury guided tours on all seven continents! If you tend to be a more apprehensive traveler, I suggest starting a new adventure with a visit to an international Disney park or traveling under the umbrella of a Disney service because I love how it is a great way to transition out of your comfort zone and make travel more approachable!
So...you've finally picked your next vacation destination! What do you do next?
Well, if you ask me, some planning is in order. And lucky for you, you have come to the right spot! But before we start with what I consider the "fun stuff" (or to most travelers, the "planning stage"), you will want to think about all your options. Consider some of these stats about several popular vacation destinations:
Across Walt Disney World there are 4 theme parks, 2 water parks, more than 25 different lodging options, and more than 200 restaurants (many of which require dining reservations prior to arrival).
There are six main islands to visit in Hawaii, many with differing COVID-related travel requirements that change frequently.
Tokyo is the largest city in the world, with an area of 847 mi2, over 60,000 restaurants (226 Michelin-starred restaurants), and over 4,000 temples and shrines in the city alone!
See what I mean? Things can get overwhelming pretty quickly when planning a trip, especially if you haven't been to a particular place before and have so many options of things to do. And let's be real, it can also be time consuming to do all that research! But that's where I come in!
I have A LOT of experience with Disney-related vacations. I grew up going to Walt Disney World on vacation every year with my family beginning when I was one year old. I have had the pleasure of celebrating so many milestones there: lots of family birthdays, running my first (and probably last) half marathon, and even getting to live out my happily ever after by being married on property!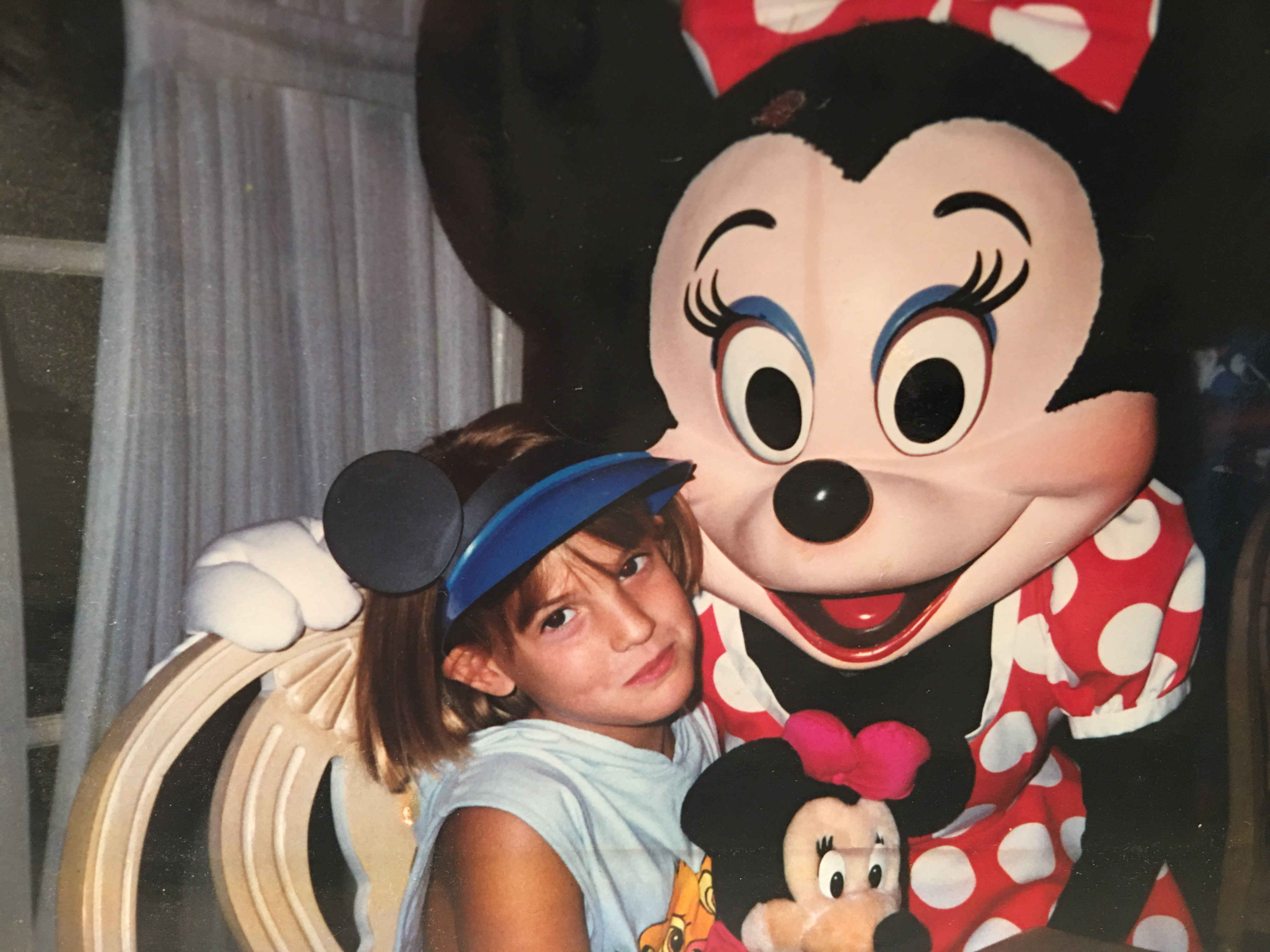 Minnie and I have been best girls for a long time
As a travel agent, I have a three-part vacation planning philosophy:
Simple and Efficient Planning
High Value Experiences
The Best Personalized Service
Simple and Efficient Planning: I like things that are efficient and simple to understand (as I'm sure most people do). And...if I can toot my own horn for a second here...I am pretty dang good at making the complicated, well, not complicated. For example: not sure how to link your friends and family on the My Disney Experience App so you can all make a Park Pass reservation for Disney's Hollywood Studios on the same day and even possibly score a coveted Boarding Group for Star Wars: Rise of the Resistance so you can all ride together? Don't even know if that last sentence was English? Don't worry, I got you (and your pals too).
High Value Experiences: To those who know me well, I am known for being very deliberate and intentional with my purchases. But I am definitely not afraid to spend some cash for a good value. I enjoy spending time analyzing the prices of various travel goods and/or services to make sure what my clients receive is the absolute best value for them. I specialize in the vacations that I do because I know from personal experience that these destinations and suppliers offer superior quality!
The Best Personalized Service: I chose to be a travel agent because I want to help you maximize your vacation potential. I also love Disney vacations and traveling to new places so much that I want you to experience the same unbridled joy and anticipation that I experience each morning of every trip. That's why it's very important to me that I get to know your interests and preferences so that we can build the best personalized vacation for you. Trust me, you'll like your vacation a lot more when it's your vacation.
Additionally, my job is to provide you with all the help you need and I aim to be the best at it. I can take care of all the complicated planning "stuff" that you don't want to do. I can sit on hold with a supplier to put in a room request. I can retroactively apply a discount to your reservation so you don't have to search for one. I can send you a shortlist of best places to dine near your hotel so you don't have to wade through 500 Google reviews. Really, it would be my pleasure to make your life easier while on vacation.
I hope that with this blog in combination with my personalized planning services, I can help you live out your dream of a magical Disney vacation, or an action packed Universal Park & Resorts vacation. Maybe a relaxing tropical trip to Hawaii is more your style, or perhaps a fantastic international excursion to Japan and beyond. My point is, I want to provide you with the tools you need so that you never feel overwhelmed planning a vacation. And I want to inspire you to travel - maybe somewhere you've never been before.
So, please, take a look around this website. You can learn a bit more about me on my About Me page (obviously), take a closer look at some of the destinations in which I specialize, or even contact me with any questions you may have. I'd love to chat with you.
See ya real soon!
Are you looking to plan the best vacation? I'm a travel agent with Magical Moments Vacations and can help you with all of your travel planning needs. I specialize in worldwide Disney Destinations (including Walt Disney World, Disneyland, and Disney Cruise Line), Universal Parks and Resorts, Hawaii, and Japan. I provide full-service travel planning, which is included with your booking at no additional cost! Please reach out to me with any questions you may have, or you can Request a FREE no-obligation quote for your next vacation!